PROFESSIONALLY INSTALLED CCTV SYSTEMS

We specialise in providing quick, affordable and high quality CCTV Installations around Johannesburg and Pretoria. All of our installations come with a 3 year warranty.
We work hard with our suppliers to offer monthly promotions that provide excellent security at an affordable price for homes, small businesses and factories/warehouses.
Our team professionally install everything we sell – we never sub-contract. That's how we guarantee the high quality we're proud of.
We care about delivery, professionalism and building trusted relationships. Many of our customers have been with us for more than 5 years.
A typical 8 camera installation takes our Gauteng team less than 4 hours! Plus, it will cost you less and it's backed by our three year warranty.

CCTV doesn't need to be complicated or expensive!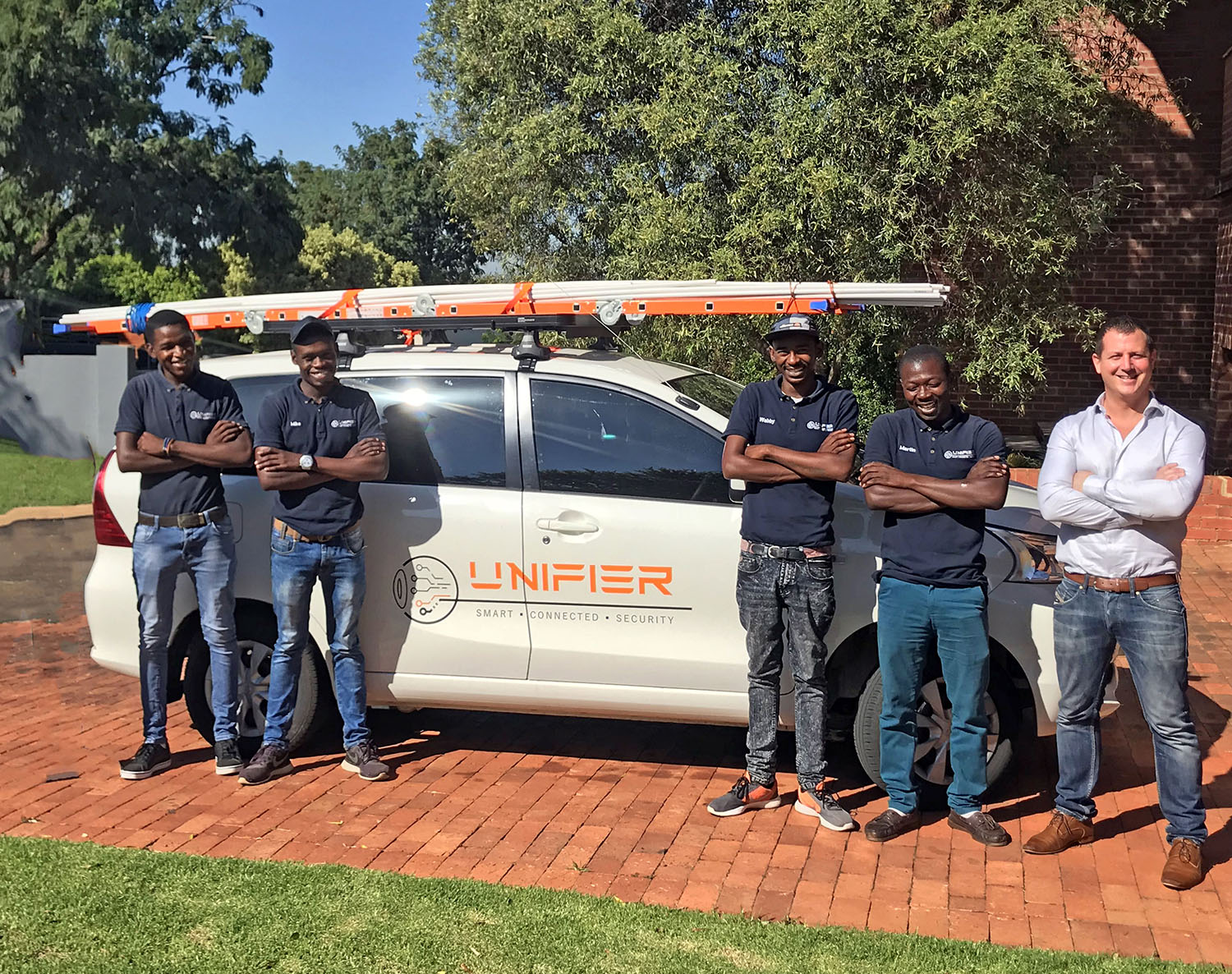 Iphrahim (Installer), Mike (Team lead), Wabby (Senior Installer), Martin (Team Lead), Anthony (Founder)